KThe website https://www.kamfurniture.com/ is a well-designed and informative website for a company that QUALITY UPHOLSTERY REPAIR.
About The Project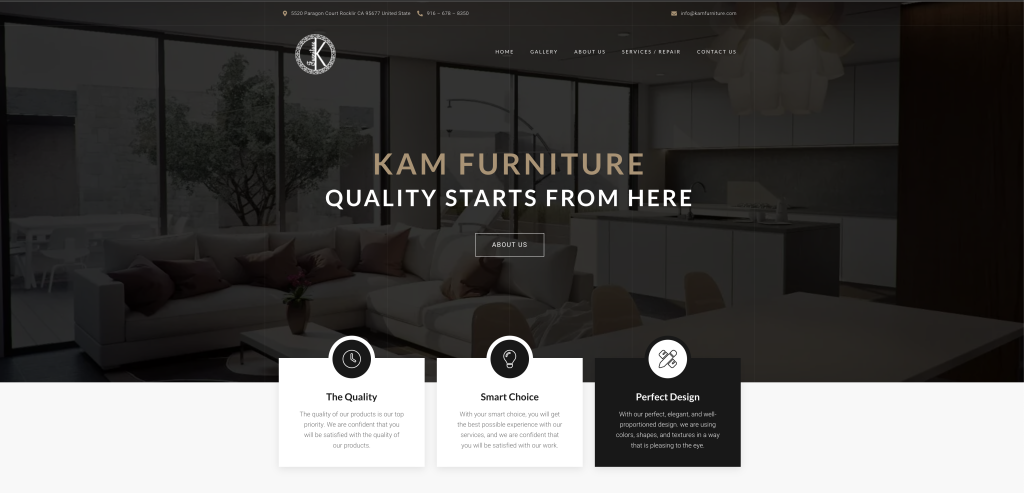 Some of the key features of the website from a web development perspective:
Responsive design: The website is built on a responsive framework, meaning it will look good on different devices, from desktop computers to mobile phones.
Clean and modern design: The website uses a clean and modern design with a focus on white space and typography.
Well-organized content: The website is well-organized with clear menus and labels.
High-quality images and videos: The website uses high-quality images and videos to showcase the company's furniture and services.
Search engine optimization (SEO): The website is optimized for search engines, which will help the company's website rank higher in search results.
The website can increase the customers and this website did