OS Recovery Service
Our computer OS recovery services are designed to assist you in recovering from unexpected software failures, system crashes, data corruption, and other issues that can disrupt your computing experience. Our experienced team of technicians specializes in restoring your operating system to a stable and functional state, ensuring that your data and applications are preserved and safe..
Our OS Recovery Services Include:
System Diagnostics:
Our technicians will perform a thorough diagnosis of your system to identify the root cause of the OS issue. This step is crucial for determining the appropriate recovery method.
Data Backup and Protection:
Before initiating any recovery process, we ensure that your valuable data is securely backed up to prevent data loss during the restoration process.
System Restore:
If your OS issues are software-related, we will perform a system restore to a previous stable state. This helps revert your system settings and configurations to a point before the issue occurs.
Reinstallation and Configuration:

In cases where a clean installation is necessary, we will reinstall the operating system and essential drivers. Our team will also configure the OS to ensure optimal performance and compatibility.
Data Recovery:
If data loss has occurred due to the OS issue, we can assist in recovering critical files and data from your system or backup.


Virus and Malware Removal:
If the OS problem is caused by malicious software, our technicians will conduct thorough scans and removal procedures to eliminate viruses, malware, and other threats.
Boot Failure Resolution:

We specialize in resolving boot failures, blue screen errors, and other issues preventing your system from starting up properly.
Application Compatibility Testing:
After OS recovery, we will test and ensure the compatibility of your essential applications to prevent further disruptions.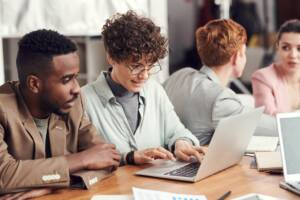 Why Choose Us for OS Recovery:
Expertise
Our technicians have extensive experience in diagnosing and resolving OS-related issues across various platforms.
Efficiency
We understand the urgency of OS recovery. Our team works diligently to restore your system and minimize downtime.
Data Integrity
We prioritize the safety of your data throughout the recovery process, ensuring that your files remain intact and protected.
Thorough Testing
After recovery, we perform rigorous testing to ensure your OS is stable, functional, and ready for use.
Clear Communication
Our team communicates transparently throughout the recovery process, providing updates and recommendations as needed.
Customer Satisfaction
Your satisfaction is our priority. We're dedicated to delivering exceptional service that meets your needs and expectations.
Whether you're facing a system crash, software glitch, or other OS-related challenges, our team is here to provide reliable OS recovery solutions. Contact us today to schedule your OS recovery service and regain control of your computing experience.
We Make Connections
You Can Trust
Computer Guys offers a wide range of computer repair services, including virus removal, data recovery, and hardware repair.